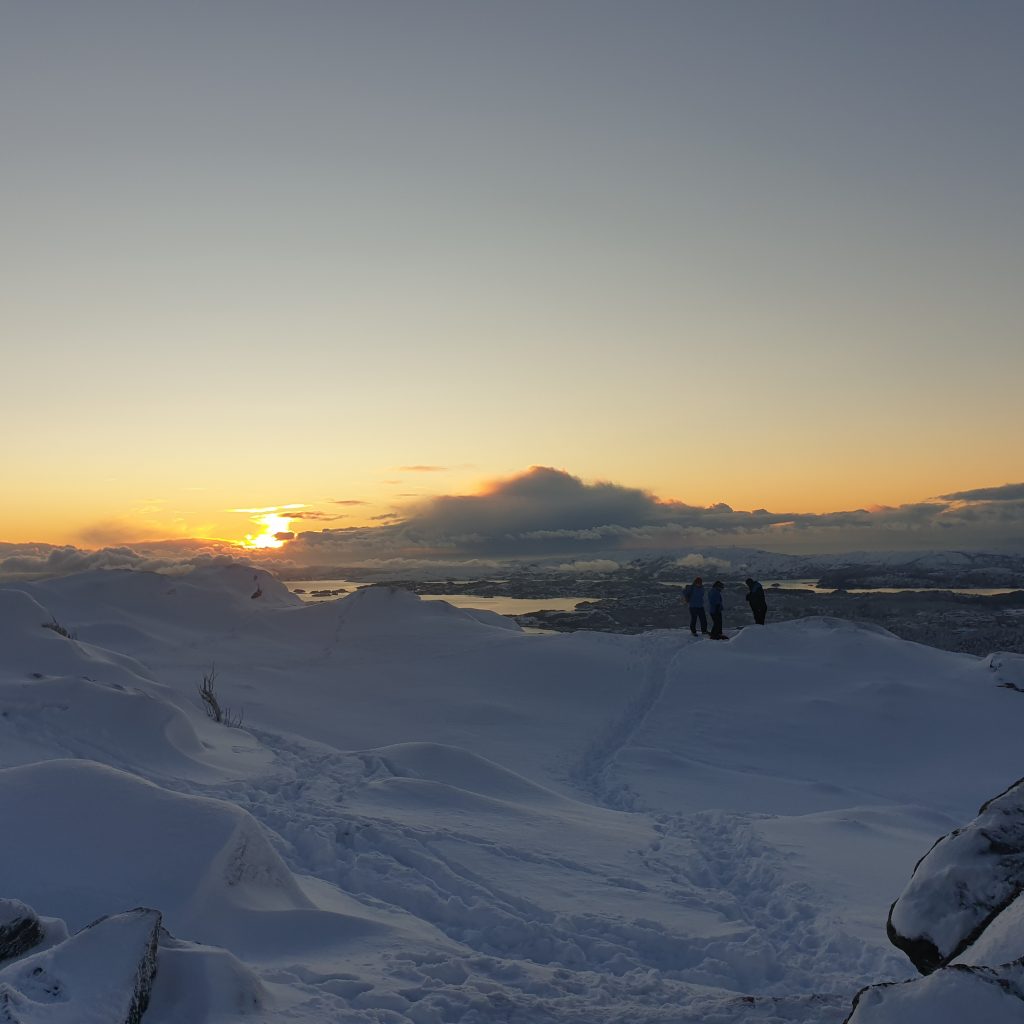 Snow make photos pretty nice pretty easy.
Photos and photo production are incredibly fun when there is snow everywhere. The snow makes all impressions new, compared to the circumstances without snow. The snow covers all things and creates an incredibly nice environment, and unike atmosphere in the pictures you take.
Amazing fun to play in the snow in the hills of Bergen.
When there is snow in Bergen, then you do not have a moment to lose. People of all ages engage in sledding, skiing, snowboarding or other outdoor activities. These days with Covid-19, this provides an incredibly good opportunity for a break. Instead of sitting alone in quarantine, you can go out, keep your distance from others and enjoy good weather and joy life and nature.
When you are in Bergen and it is snowing, use the opportunity to travel up to the top of Fløyen, use Fløybanen. Here you get a great view where you can see the entire center of Bergen from above. If you have planned a bit (as in our case) then the trip continues down the slopes. This is a very popular activity. There are lots of people, young and old who set off down the slopes of Fløyen and take the Fløybanen up again every time you get to the bottom or to a place where the track stops. It is not the case that you have to run all the way down, or that you can only do it once. Many children and young people do this almost all day when the weather is so beautiful, and there is a long tradition for this in Bergen. Remember that Fløybanen is an old construction that has lasted for many, many years. If you have already been to Fløyen, you may recognize yourself in the places shown in the photos and the film.